Techworks Gives Back – LIADV Receives Latest Donations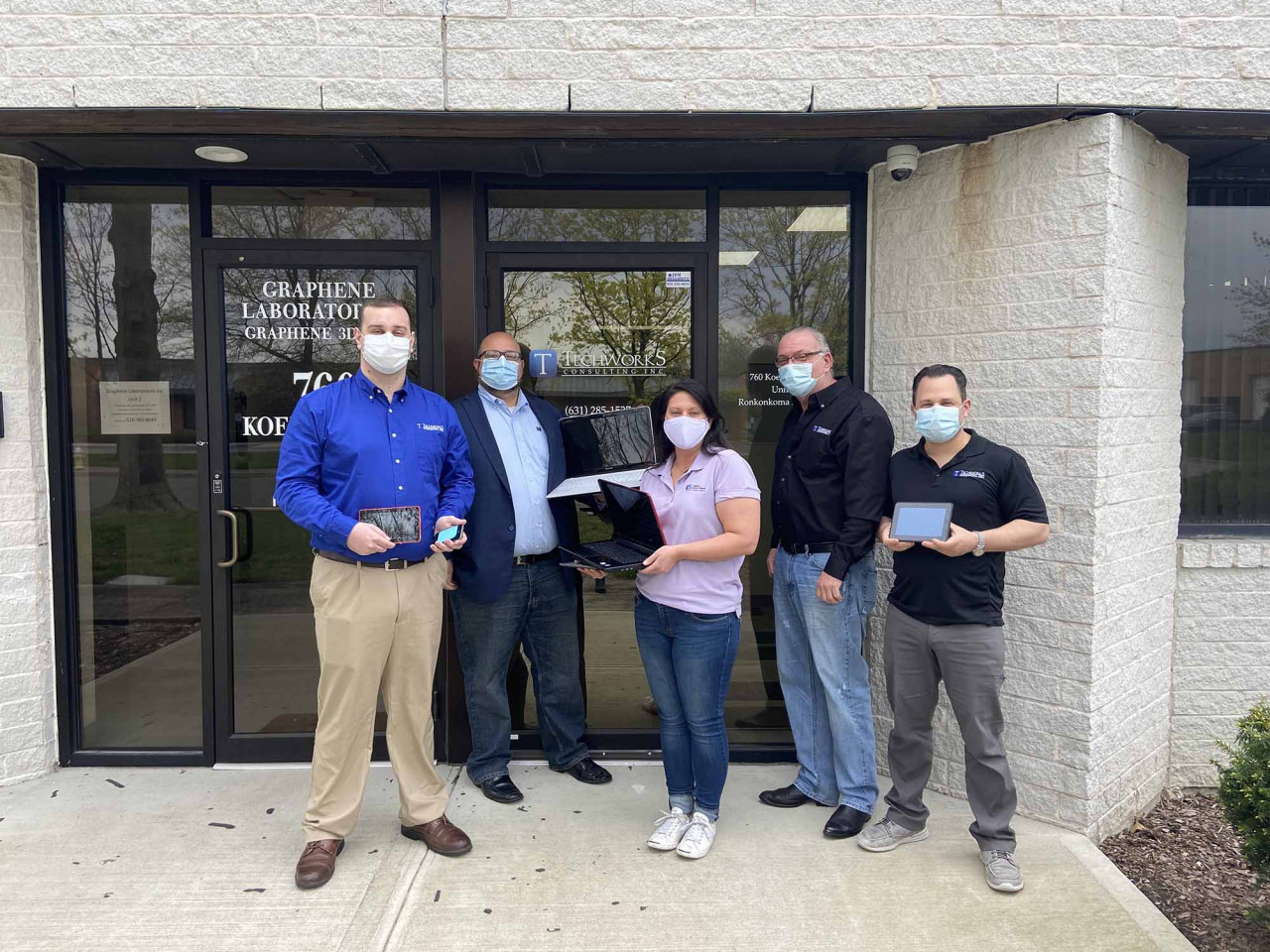 COVID-19 has presented significant challenges. Many families do not have the resources to access virtual learning platforms. The Techworks Consulting team wanted to do their part to lend a helping hand.
As part of Techworks Consulting's ongoing commitment to giving back to the Long Island community and their Techworks Gives Back program, they organized a donation drive to support Long Island Against Domestic Violence (LIADV) and their communities. Once these devices were collected, the Techworks team put their skills to work to ensure each device was operating successfully and ready for use.
With the help of donations from clients and friends of the firm, the Techworks team was able to collect numerous pieces of technology. Their dedicated and driven staff volunteered their own time, often staying late after work to ensure each piece of donated technology was throughouly reviewed, repaired and refurbished. Once ready, they worked with LIADV to arrange a safe pickup.
LIADV had this to say, "Thank you to the Techworks staff and the many donors who contributed to providing laptops, kindles and smartphones to our clients."
The Techworks team is grateful for the opportunity to give back and are looking forward to their next chance to make a difference in their community.
About Techworks Gives Back
Altruism is at the heart of our Core Values, which is why we created Techworks Gives Back. We've made it an ongoing initiative to collect used computer equipment (laptops, iPads, cell phones, etc.) and refurbish them for donation purposes. We work with organizations that provide services and support to Long Island Communities providing them the resources needed for distant learning, communication and a means to work remotely. The Techworks Gives Back Task Force is made up of staff members to help facilitate, document, repurpose and oversee this initiative.
Comment for this post has been locked by admin.
Comments
No comments made yet. Be the first to submit a comment
Techworks Gives Back – LIADV Receives Latest Donations