Encryption is a Tool All Businesses Should Use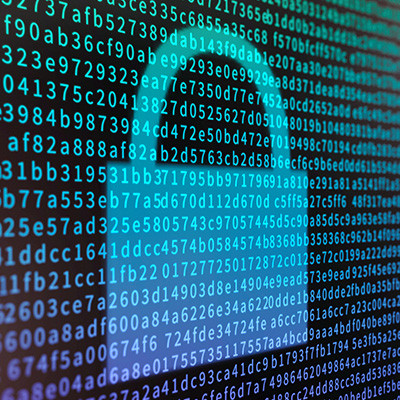 You might see encryption as a major benefit to your cybersecurity strategy, but it's often used in a way that might have you guessing whether you really understand it. Let's take a closer look into what encryption does to your data, as well as why it is essential for any business to ensure maximum privacy and security.
Encryption Explained
You can think of encryption as a data security measure that scrambles your data beyond any possible recognition, only reassembling it for individuals who have the decryption key. For example, let's say that you want to share a specific piece of information, like a passage from a well-known piece of Shakespeare dialogue:
All the world's a stage, and all the men and women merely players. They have their exits and their entrances; And one man in his time plays many parts.
If this passage was supposed to remain a secret until it was eventually revealed to the parties involved, encryption could allow this passage to be shared secretly. Only the specified parties with the decryption key would be able to read or access this passage. Once the individual receives the message, the decryption key would kick into action, transforming the passage from a jumbled mess into something readable. Otherwise, you might see something like this:
xYTKd6Xf8WMhCIyDwRpMLsMSlFpsi9OZ
E94JWE9rMws3ahLlN34akiBJz25GKlaW
srdphePUYhMx7pHhzCQnvYkH3yaHF3BM
2D1tpRe27CZ6mBcjCvxdc6rDQh5ZSM34
tjTBN14bu1X6YbYC5kiuZvTydLJJqKFH
Of course, Shakespeare did not have access to digital technology, but your business and employees do.
You Can Protect Your Data with Encryption
All devices on your network can be encrypted, so if a device is stolen, the data can't be retrieved without knowing the password. Your sensitive correspondence can utilize email encryption as well, which requires the recipient to authenticate themselves before reading your message. There are lots of other ways encryption can be used to protect your sensitive data.
If you are ready to take your business' security to the next level, you'll want to implement encryption. Techworks Consulting, Inc. can walk you through how to implement and make proper use of encryption. Of course, we can help you with so many other security solutions, too. To learn more, call us today at (631) 285-1527.
Comments
No comments made yet. Be the first to submit a comment